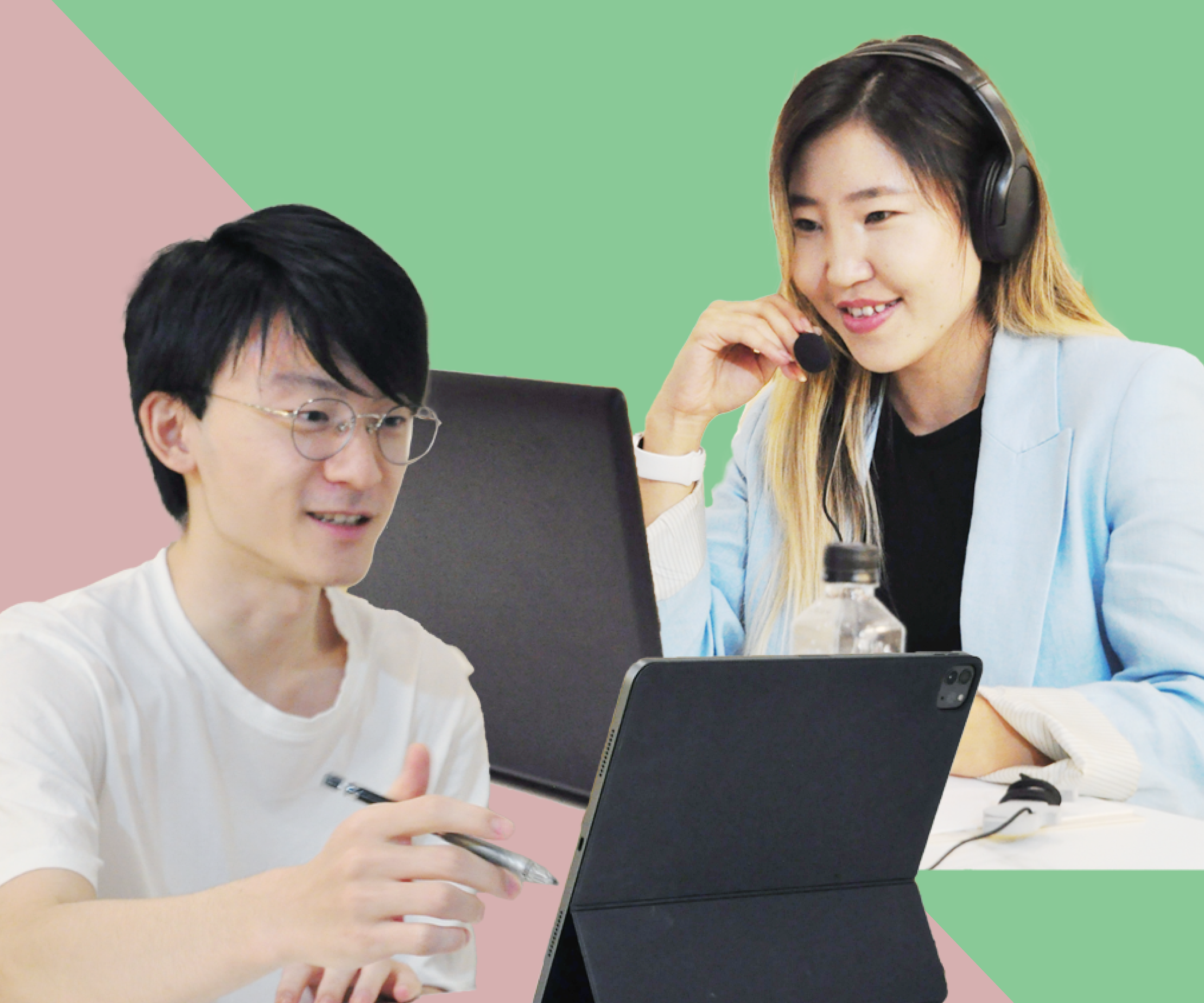 Mobal×AOJ Special Deal!!!
Private Japanese Lesson
3 Lessons Original Price 12,000 yen
↓
8,000 yen (around 60 USD)
for Mobal User Only!

What is Attain Online Japanese Language School?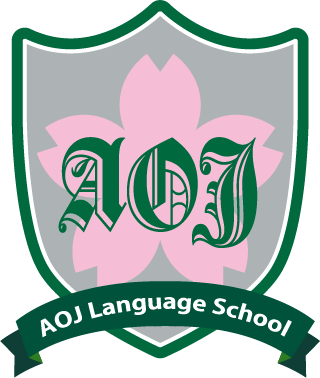 Attain Online Japanese Language School is a Japanese language school where you can study online.
Live and Video Lecture learning gives you access to high quality Japanese learning from anywhere in the world.
It supports all Japanese levels. You can choose the level of Japanese class that suits you.
Even if you start learning as a beginner, you can acquire JLPT N2 level Japanese in a minimum of 2 years.
AOJ will fully support your learning Japanese until you pass JLPT N2.
We do not require an admission fee to make it easier for you to continue studying and you can choose to pay the tuition fee monthly.
Private Japanese Lesson Service Overview
"I want to practice speaking Japanese!"
"I want to concentrate on my weak areas!"
"I want to prepare for the JLPT at my own pace."
AOJ Language School offers Private Japanese Lesson to meet the needs of such learners.

Private Japanese Lesson is a personalized service
by an experienced certified Japanese language teacher
who will help you improve your Japanese language skills according to your needs.
The content of the lesson can be tailored flexibly to the individual needs of the student, such as JLPT preparation, conversation practice, or specialized content in a particular field of Japanese language. Lessons are also offered on a ticket basis. Each ticket provides 45 minutes of instruction. The ticket is transferable, so there is no need to worry about sudden schedule changes.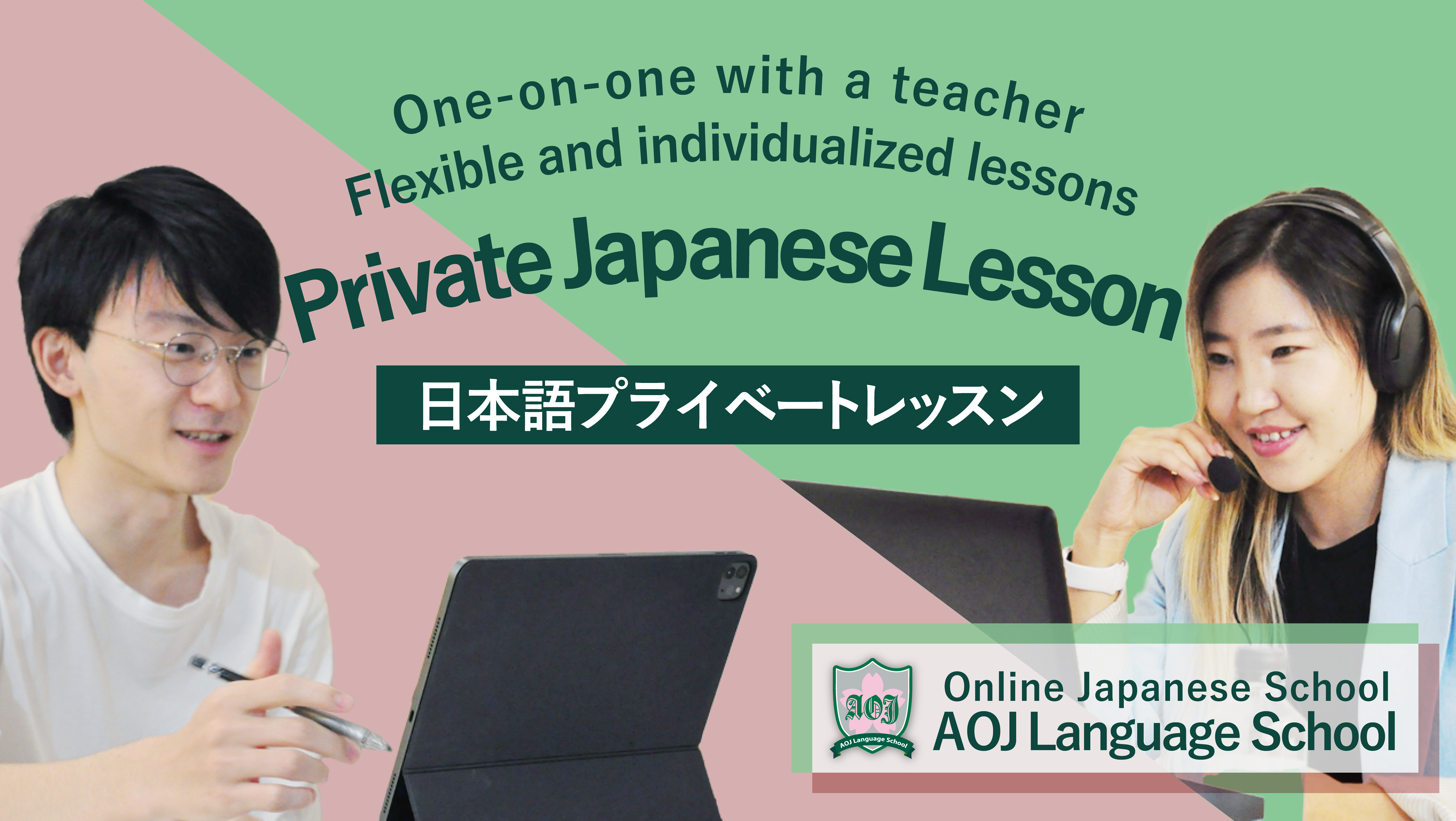 Fee Structure
Private Japanese lessons are ticket-based
(Payment by PAYPAL or bank transfer).

Lessons can be taken at any time throughout the year.
For Mobal users only: 2 Tickets+1 Free ticket=8000 JPY
(around 60 USD)
Features of Private Japanese Lesson
Lesson schedules are adjusted on an individual basis.

Unlike group lessons, which only accept enrollment (Spring Semester and Fall Semester) twice a year, students can apply for lessons throughout the year. Lesson schedules are adjusted on an individual basis, and make-up lessons are available in case of schedule changes.

One-on-one instruction is available, and lesson content can be discussed flexibly.

We offer a wide range of courses to meet students' needs, including daily conversation, business conversation, JLPT preparation, and more.

High quality lessons by experienced and certified teachers.

Do you know Japanese Language Teacher Certification? AOJ Private Japanese Lessons are taught by Japanese instructors who have the Japanese language teacher certificate and have a wealth of experience in the field of Japanese language education. We will propose the most suitable lesson content according to the needs of the students.
Application
Please click the link below to register for private lessons.

Steps to apply for private Japanese lessons
Please fill in the necessary information on the private lesson application page and send it to us.
AOJ Language School will contact you within 3 days. A link to purchase tickets will be sent to you by e-mail.
We will arrange the schedule with the instructor via email and confirm the date and time of the lesson.
We start your Japanese private lesson! Through communication with the teacher, please adjust the lesson content according to your skills and various availability.
Contact us
Please feel free to contact us !
The request in Japanese or English will be responded quicker.